She is always ready for a fire. Morgan is ready to jump in head first whenever we have an emergency or a task that needs to be completed with a quick turnaround time. Especially when it is something new!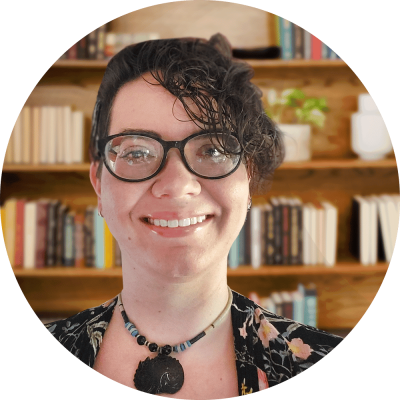 Morgan Prenitzer is a web developer who actively seeks ways to improve herself and her craft. A graduate from Valencia with additional studies at UCF, her education in web design has brought invaluable skills, passion, and determination to excel to the My Website Spot team. My Website Spot's CTO, Jerald Huff, remembers helping Morgan with web design homework and is overjoyed seeing how much she has accomplished and developed as a Web Designer and SEO Expert over the years.
As one of the direct connections for clients, Morgan is a driving force in maintaining tasks, staying ahead of updates, and answering client requests. Through working with the My Website Spot team, Morgan continues to advance her skills and can apply that hard-earned knowledge to helping our clients. She helps each one achieve incredible results by providing the following services:
Deep website analysis of large websites (1000+ pages) for technical issues
Identifying and fixing 301, 400, and 500 errors
Compressing and optimizing images to load fast on slow networks
Rewriting meta titles, descriptions, and headers to address duplicate data issues
Adjusting sites for accessibility issues by correcting color contrast and sizing of elements
Adding structured data and schema markup for blog posts, products, and videos

This knowledge and analysis allow her to work closely with our design team to add pages and posts to sites with specific client flair. Many of our clients appreciate that when the job calls for speed, Morgan can get it done right away. And when a job needs careful attention to detail, she takes the time to ask questions and verify data.
Morgan's favorite of the four core values at My Website Spot – Knowledge, Integrity, Excellence, and Fun – is Fun! Working with a team who enjoys the creative process and problem-solving approach makes seemingly mundane tasks riveting. Each person places a high degree of importance on their work and still finds room to laugh over stumbled words and phrases.