Adam, the original founder of My Website Spot, is a highly capable and versatile individual with a broad range of skills. He serves as a primary liaison for client and partner relations, identifies opportunities for automation, spearheads direct marketing initiatives, and provides valuable consultations to our clients. Additionally, he manages the company's financials, streamlines internal processes, and serves as our human resource manager. Adam's impressive range of capabilities instills confidence in our team and clients, ensuring the continued success of My Website Spot.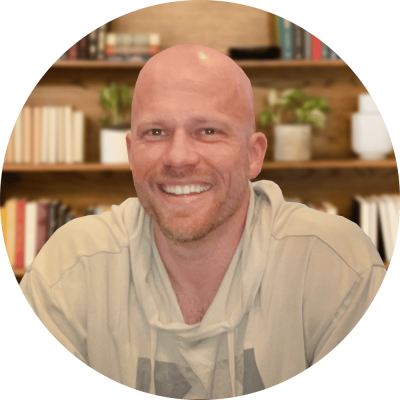 Adam has called Florida "home" since he was 12, graduating from Dr. Phillips High School in the class of 2000 and attending Valencia College for Computer Science. He focused on network security, Cisco certifications, and server management in school. During his studies, Adam realized his skills might be limited to a physical connection like networking, and switching from hardware to software would be best.
This is where he began exploring software development and business process automation, understanding that many businesses aim to leverage technology to automate complex business processes. In starting My Website Spot, Adam created a team to work with clients in all industries and guide our clients toward exponential growth via automation. He sees every client and project as a unique opportunity.
Adam feels immense professional fulfillment in facilitating client growth and guiding them through the complexities of business acquisition. The ever-changing environment with technology pushes him to evolve alongside our clients constantly. This industry has many challenging situations, but that's part of the chase. It's fun and exciting to overcome challenges.
Ensuring our clients understand the mission and steps along the way is a fun challenge to overcome/work through/surpass each day. Regardless of the client's background, Adam strives to explain the technology completely and impart wisdom during the process. His profound comprehension of networking has been instrumental in resolving various internal situations and assisting esteemed clients. Understanding Domain Name System (DNS) administration and electronic mail routing helps when clients have trouble navigating through mission-critical issues.
Adam holds Knowledge as his favorite among the four core values at My Website Spot: Knowledge, Integrity, Excellence, and Fun. He believes that these values are interconnected. Adam recognizes that achieving excellence is possible with a thorough comprehension of the industry. Therefore, he suggests adding a touch of Fun to the mix to make the journey more enjoyable.
Adam's ambition at My Website Spot is to forge enduring business partnerships that are grounded in trust and informed direction. His ultimate goal is to help our clients achieve their dreams and grow their businesses until they are ready for an acquisition or early retirement. He intends to accomplish this by automating everything in sight! From streamlining processes to leveraging the latest technologies, Adam is all about making things easier and more efficient for our clients.