Since the pandemic, businesses have had to heavily focus on their marketing efforts toward their online presence. Maintaining this presence involves special care and attention to their online reviews. Reviews are one of the most influential factors in your business's online reputation. They can positively impact or deter potential customers from using your products or services.
Research shows that around 77% of consumers read reviews when looking at local businesses. While favorable reviews and ratings can boost your SEO efforts, 90% of consumers avoid a business with many bad reviews. This can be roughly broken down to a loss of 30 customers per lousy review.
Google and other search engines use reviews as part of their criteria in display results where businesses with higher ratings will be displayed first. The three types of reviews used for search engine results are Search Engine Platform (Google, Yahoo, Bing, etc.) based reviews, Third-Party Review Sites, and First-Party reviews on your website. These are further broken down into recency(recent review dates vs. older reviews), velocity(frequency of new reviews), diversity(reviews existing on multiple platforms), authority(professional reviewers vs. a random member of the public), and format(text-based vs. rating based).
Building trust with your consumers is vital to the longevity of your business. Maintaining current reviews and responding to positive and negative reviews helps your consumers see the character of your business and its commitment to its products and services. Research by BrightLocal shows that an average of 10 reviews will be read before a consumer will feel able to trust a business and an average of 40 online reviews to believe its average star rating.
The most reliable way to receive reviews on your online business is to ask customers to leave one. Asking customers for a review can feel uncomfortable and self-serving. Requests for reviews should never immediately follow service as it often gives your consumer the impression that your great customer service is disingenuous. Reviews should be prompted after the customer has established that the product or service was positive and repeated the remark. The review request should follow these conversational prompts politely and directly.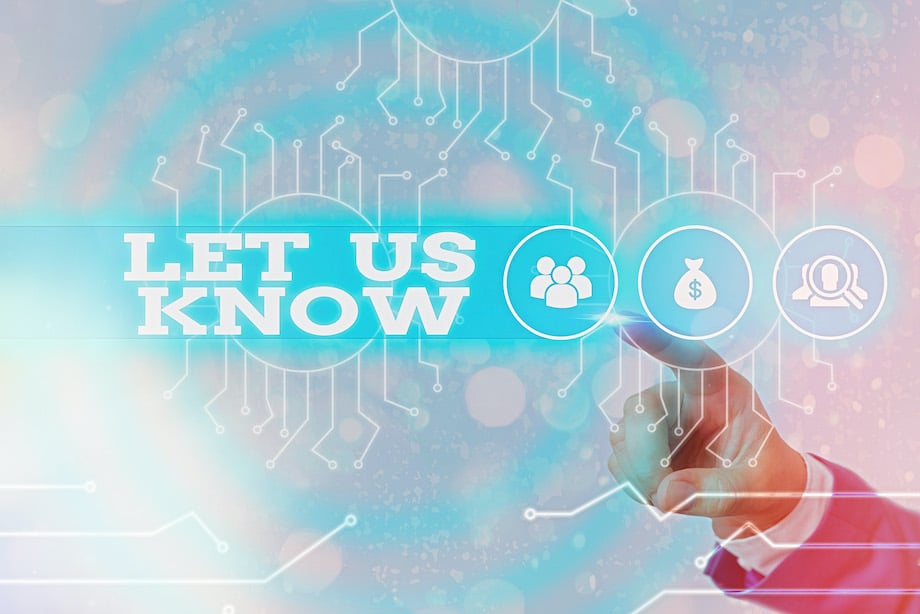 The most popular methods to request reviews are
In person – is the most effective method of receiving reviews. At the point of sale, you can receive actionable feedback and customer insights into service.
Email – usually take on the form of customer surveys or a simple message containing a link to a page where the recipient can write a review. Email can be directly tied to a purchase or service where the customer's email address was received as part of the transaction. This provides a sense of authority to the review.
On a receipt – your receipt machine can be programmed to leave a small message on the bottom of each receipt, including a QR code for your customers to scan. This QR code can link customers to your Google review link, or anywhere else you want to gather more reviews
On social media – let your customers know they where can find your business locations, updates about your business, and other customer reviews on your products and services on your social media accounts.
Over the phone/text – follow-up calls for services can ensure customer satisfaction and encourage them to repeat business. Research shows a brief message with a link to your review page has a 98% rate of text messages being opened and 90% being read within 3 minutes of receipt.

The BrightLocal research on consumer reviews shows that 72% of customers surveyed leave a review when asked. The platform that you want your consumers to use for reviews should be easy to find whether directly on your website, through google, or through a third-party review platform.
Where can you collect reviews
With more and more consumers looking to the web for feedback about a business from other consumers, it is important to keep up with the multiple review platforms. Review sites used to be limited to consumer products and restaurants but have since taken on all types of businesses and services such as medicine, hospitality, grocery stores, and gyms. The biggest review sites that consumers often refer to are
BBB.org
Yelp
Facebook
Google
TripAdvisor
Foursquare
Yellow Pages

Displaying reviews on your website is another great way to positively influence your customers. Having a dedicated review page will help consumers trust your business and its reverence for its customers.
How to professionally respond to good reviews
Responding to good reviews is a great way to seize the opportunity to continue to engage with your customers, build customer loyalty, and bring more attention to the great parts of your customer experience. Engaging with your customer reviews shows that your business and brand actively listen to feedback and can engage with customers. This will create more buzz about your business which can translate into more customers seeking you out for similar great service.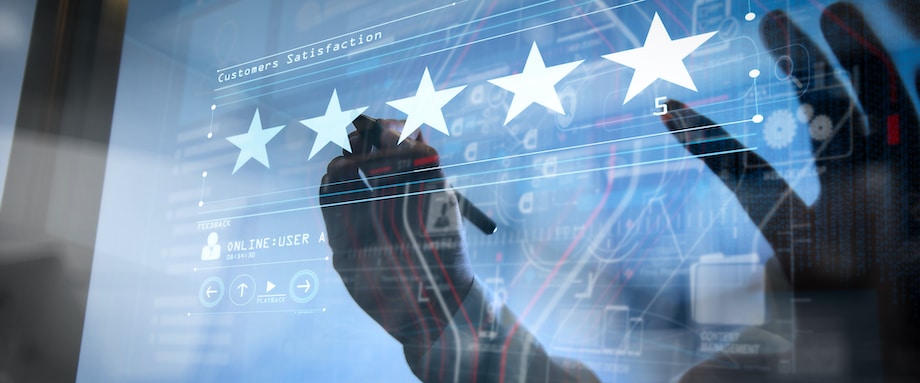 But how can you respond to a good review to keep your current customers engaged and new customers interested?
As with compliments in a conversation, a compliment about your business should always begin with a "thank you". While a private message can feel more personal to each client, a public thank you will show the world how much you care about reviews.
Customers will often identify specific areas about your products or services in their reviews. Follow up your thank you by mentioning these. This provides an opportunity to boost your local SEO by bringing up a specific product, service, or feature. You can also use this opportunity to do some cross-selling or upselling by mentioning other products, services, or features worth trying.
You should always let customers feel valued by inviting them to return. This small act has a great effect in creating return customers and showing others that your business is one that customers are welcome to return to.
Your employees are just as important as your customers as they can leave reviews about how your business operates with a unique insider perspective. When customers complement a specific individual or team's performance, be sure to note that you will pass along positive feedback to them. This lets your team know how great they are doing and can even highlight specific individuals or actions which will encourage more of that behavior.
Engaging with your customers through their reviews is often reflected in search engine results as the more positive reviews you receive the higher your rankings can become. Too many negative reviews will have the opposite effect so it is important to respond to these quickly and adamantly.
How to professionally respond to bad reviews
Research shows around 96% of consumers read business responses to reviews as a key indicator of how a business regards its customers. ReviewTrackers survey further indicates that "45 percent of consumers say that they're more likely to visit a business if it responds to negative reviews."
Consumers who post negative reviews often want a response and typically expect one within 24 hours of their post. It is important to respond to negative reviews quickly to avoid losing potential customers. Responding to negative reviews provides your business with an opportunity to establish credibility and authenticity.
But how do you turn a negative review into an opportunity to retain customers?
Apologizing is often the first thought people have when they receive negative feedback. When it comes to responding to negative reviews, apologizing can come across as unauthentic and over-apologetic. This is why apologies should be short and to the point. A direct apology shows that your company is not too proud or perfect to apologize. It can establish and strengthen trust between your company or brand and the customer
Customers appreciate when you take the time to get to know them by name and negative reviews are no exception. You should thank the reviewer for leaving a response and address them by name to personalize your response. By thanking them directly you show that your business appreciates their honest feedback.
Acknowledging this feedback and taking responsibility for the specific circumstance that led to an unfavorable response is an important part of salvaging a relationship with your customer. This also reassures your customers that you hold yourself to high standards.
When acknowledging the specifics of your customer's experience you should include any changes or improvements you look to implement as a result of their feedback. If there isn't anything you can do to amend the situation immediately, taking ownership of the event and letting your customer know that you are looking to promise to make things right going forward is a compelling effort that will not go unnoticed.
This provides an opportunity to invite your customer back where they can witness the changes you've made to improve customer satisfaction overall. By greeting them with open arms you are allowed to change the conversation and possibly encourage them to remove or amend their negative review.
When addressing negative reviews online it is a courtesy to invite these customers to call your business to address the negative experience in more detail. This olive branch opens the door for additional communication and the opportunity to save potential embarrassment in a public format.
Reviews can make or break a business. Whether the review is on your website or through a third party, responding to reviews will influence your current and potential customers. It shows engagement with your customers and helps to highlight their importance to your business and brand. Templated or recycled responses put off an estimated 70% of users. Responses to reviews, positive or negative, should be personalized to the reviewer and address the specifics that they mention.
We hope that this guide on the importance of reviews and how to positively respond to both positive and negative reviews helps to spark a meaningful conversation the next time you are ready to meet with a design agency. My Website spot is always willing to provide FREE advice. If you have any questions, need assistance with how to get started on a new website project, or just want to give us feedback on this article, we'd love to hear from you! Drop us a line and we'll get in touch to help your site find its spot among the stars!
If you found this article helpful, please leave us a review!