Jerald Huff is a Florida native and graduate from Oviedo High School. A computer science enthusiast, he has always been interested in how the internet works and how it can be used to benefit others. Following his interests, Jerry has studied and implemented server technologies, website editing, Search Engine Optimization (SEO) applications, and digital marketing strategies for companies and clients to serve their customers.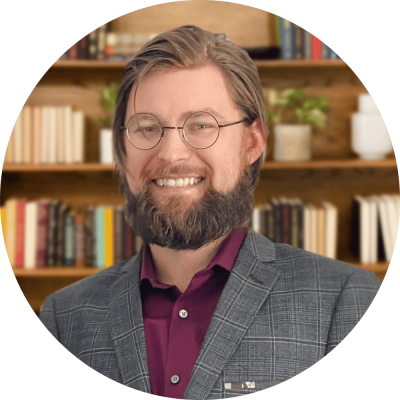 Part of Jerald's studies was learning the PHP (version 5) programming language, which has continued to benefit him throughout his career. While he prefers programming exclusively in PHP, he can work within any modern server-side scripting language. This includes PHP (7 and 8 now), as well as Vue.js, React.js, ASP and Python. Jerald became certified by Adobe to program in Dreamweaver, and is also certified for Photoshop. Even as a programmer, Jerald notes how his photo editing certification has been a huge part of his job since day one.
Jerald's career has focused on digital marketing, website development, and SEO applications. He started by developing a website editor from the ground up. Through this project, he fine-tuned his production management capabilities and ability to recognise essential staging environment features.
This solo experience led Jerald to grow his internal server infrastructure management skills, leading creative marketers teams and managing multi-pronged social media marketing efforts on several platforms (Facebook, Instagram, Twitter, LinkedIn, and Pinterest). At one point, Jerald made a post with over 60,000 likes in 3 days!
Teaming up with Adam Taylor in 2010, Jerald and Adam have steered My Website Spot through technology advancements and into the mobile responsiveness expected from websites today. He oversees company processes and consults on SEO strategies and implementation with his team and clients. Jerald enjoys the continuously updating and adaptability requirements that SEO involves that may be challenging to other busy business owners. He values educating others about SEO, relating it to each individual, and adapting new search engine integregrations into easily-understood language.
By having the persistance to stay on top of industry news, algorithm updates, and regular changes, Jerald can share this knowledge with his team and clients. It's through the documentation, and implementation of new knowledge, that he feels the My Website Spot team really excels.
Of the four core values at My Website Spot – Knowledge, Integrity, Excellence, and Fun – Jerald's favorite is Knowledge. He applies this in both the sense of learning new things and the application of them. It's often found that when technologies improve and change, they influence businesses to change and improve in turn.
Jerald's goal through My Website Spot is to help businesses discover and connect with their online audiences. He continues to study cloud technology and server virtualization to connect his clients with newer web technology to improve their presence online. This can be through providing information about their industry, product or service, writing custom scripts for use in WordPress, or helping businesses target key subjects that their customers are interested in learning more about. Jerald values that, as a business, My Website Spot can contribute to the conversation.