Drive-by-night web design companies hurt small businesses every day by building websites that don't meet Google's highest standards in accessibility and performance. We are not the same. If you've made it this far in business, you know a robust process is vital to servicing your customers and clients.
Our team of specialized designers, developers, optimizers, and marketers find success by trusting in our rigid web design process. We call it the "Custom Tailored Experience," a series of 6 steps to take every project from an idea to a reality.
Stage 1. Project Planning
To land a successful project outcome, we have to create a winning strategy. At the start of every project, our team of designers and developers prepares the best plan for your website. Then, we meet with you to review these details and fine-tune the plan with your input. Some items we review in our first meeting include: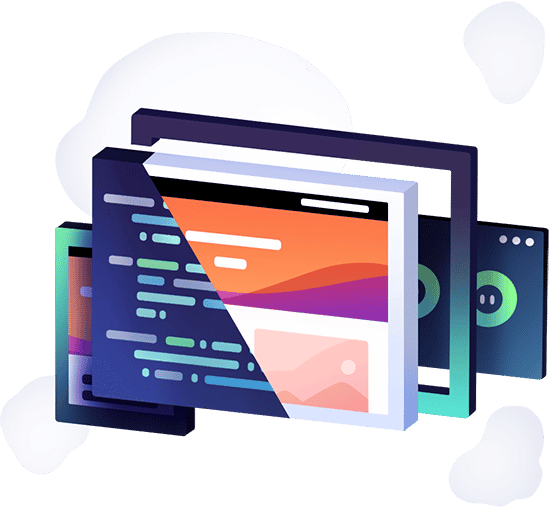 Stage 2. Mobile & Desktop Website Design
The internet has been in the hands of your consumers and clients since the iPhone's debut in 2007. While many businesses began implementing elements of a mobile responsive design, we make sure to prioritize it first! But that doesn't mean we can forget about desktop and tablet users.
What do you like/dislike about your current website?
Do you have any top-ranking competitors in your niche? What are they doing right?
Do you have any custom functionality that doesn't come from an out-of-the-box solution?
What is the look and feel of your brand, and how would you like to see that incorporated into your website?
Are you running any existing marketing efforts that we should accommodate when building your new website?
Is anyone on your team going to be heavily involved in designing and developing your new website?
Who is your average site visitor, and how did they get to your website?

We leave no stone unturned! It's important to know what works for you so it's not left behind. A preexisting website may already be benefiting from an SEO presence. No matter how well you are currently ranking, we make sure to assess your website and transfer any working meta data into your new system. This includes keeping old links alive and healthy with the transition.
Understanding The "Human" User Experience
Before adding a single drop of color to your website, we like to understand your target demographic. Using Search Console and Google Analytics data, we piece together a few user profiles that will visit and use your website. Knowing their expectations of your website and data about how it is currently used helps us create a great site experience.
Often overlooked, a poor user experience on a website can single-handedly ruin your brand's reputation. Not only will the visitors not like your website, but Google may even stop recommending your website to visitors if it detects that users are leaving the site with their questions unanswered.
When we understand how people will use your website, we then create a wireframe. However, you will not find our wireframes created in Adobe Photoshop. These practices are outdated and do not fully capture the experience. This is why we create interactive wireframes to help you and our team understand the best way to position elements on the website.
Building a wireframe is all about figuring out where your content, call to action, logo, and other website vitals should be placed. Some common themes of wireframes you may find online include:
Z-pattern
F-pattern
Single column
20 / 80 columns
25 / 75 columns
And many more!

Once this interactive Wireframe is complete, we will have a great structure for your website. From here, we can finally begin the visually creative part of the design process.
A Splash of Color, a Hint of Icons, and a Dash of Photography
With these ingredients combined, we create the perfect websites! Making a great concept involves designing elements around strategic marketing words, associated imagery, and the space we use to convey them. We use this time to be truly creative around the ones we know will stick. Knowing your tagline and call to action make it easier for us to find imagery relative to your marketing message. We focus on every little detail we can, including:
Font face, size, and weight
Spacing of elements
Alignment and balance of elements
Flow or transition between elements
Use of brand colors and logos
Use of complimentary colors
Use of contrasting colors for your call to actions
Borders and trim
Background photos, gradients or colors
Custom icon design
Foreground photos and graphics
Animations and motion for a luxury feel
So much more!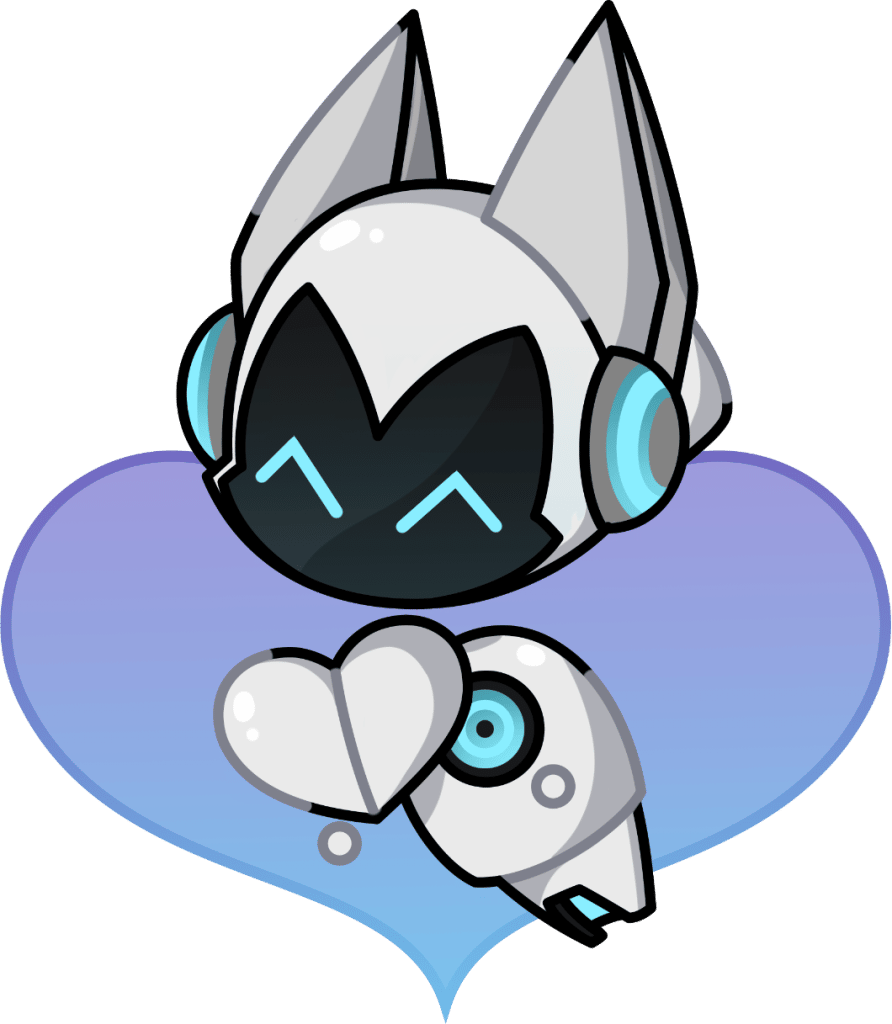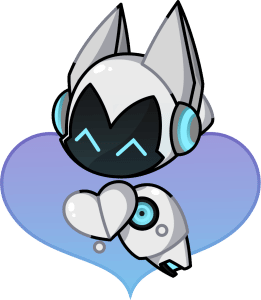 While you can do so much with a website, going overboard can adversely affect performance, killing your load time and possibly damaging your rank. That's why we have a winning formula for fast website designs, utilizing the best practices in code and image compression. We believe that being fast doesn't mean being boring!
Stage 3. WordPress Development For Easy Management
It's no secret that founders Adam and Jerald both had their fair share of hand-coding websites back in the day. Before WordPress was a popular and widely adopted CMS before Twitter released the Bootstrap framework. Times have changed, and today writing custom code is on an as-needed basis.
Easy Management On WordPress
Today, our team develops websites on the successful, open-source platform WordPress. We like to keep things simple and efficient. Building on WordPress allows our team and even our clients to quickly and easily make changes to the site. We aim to make updating your blog, adding sales landing pages, updating written content, adding graphics, or even new products to your website easy!
Not familiar with the platform? Don't worry! We offer hands-on 1:1 training with every project to aid you in taking control of your website and growing your business online!
Our sites are not only easy to manage, but they are also easy to support and update. We use a no-code approach to developing WordPress websites. Unless your project requires a custom-developed plugin, we intend to keep your site as simple as possible for easy maintenance and long-term support.
Expand Your Site With Plugins
Our team has implemented several of the largest WordPress plugins for many local and international businesses.
E-commerce? Try
WooCommerce.
Event calendar? Try The Events Calendar.
Education platform? Try LearnDash.
Affiliate tracking? WP-Affiliate.

We could do this all day. We don't reinvent the wheel. That's silly. And you don't have to pay for wasted time. If a plugin doesn't do exactly what you need, we can always create a custom solution for you!
Stage 4. Search Engine Optimization
Jerald Huff, our "CEO of SEO", states that website designers today need to understand the relationship between a website and Google's Ranking Algorithm. At its core, Google wants to help solve its user's problems as quickly and easily as possible. This is why Jerald believes we should create websites catered around visitors, prioritizing user experience above everything else.
Implementing WCAG accessibility standards while making the site as quick to navigate as possible increases the likelihood of visitors returning. Since 2005, we have watched sites that prioritized their visitors continue to climb in rank. Just because Google can't measure every benefit we bring to a site visit today doesn't mean it won't tomorrow. Doing the job right from the start puts our best foot forward and can even prevent loss of rank.
In June of 2021, we saw many websites fall to the latest Google update, Core Web Vitals. Many of our clients maintained rank through this update. Some of them even shot to the top position as their competitors failed to meet the standards we had already prepared for. For those who lost their rank, we can only imagine the revenue lost from the decline in organic traffic.
If you're coming from an existing website, your old website may already benefit you in search engines. We always assess your existing infrastructure so that we can capture and preserve the content that's already helping you rank #1 in your related search terms. These include your past marketing efforts, conversion goals configured, and Google Ads pointing to specific pages on your website. Letting us know this information helps us optimize landing pages during our redesign efforts and create an engaging user experience.
f you don't have any rank, then it's all up from here! Fast websites make visitors happy and more likely to convert into customers. We implement many modern SEO elements like breadcrumbs – simple-to-use navigation, search bars, structured data types, schemas, and many other various items to improve your user's experience and site visibility in search engines.
Watch out position #1, we are coming for you!
Stage 5. Launching Your New Website
After developing and carefully optimizing your new website, it's time for the big day! This is a crucial day for your business and its success. If you've ever experienced a rocket launch, then you know getting off the ground is only part of the process. The team on the ground will monitor a rocket launch until it has left our atmosphere and reached orbit around our planet. Likewise, the team at My Website Spot carefully moves your websites from the development environment to the production server, following a series of tasks and checklists to ensure a successful launch from start to finish!
We take extra steps on launch day to verify that your website works well. Some of these steps include:
Test for 301 and 404 errors that typically plague a new website on launch
Submit your new site and URLs to Google Search Console
Verifying tracking codes are reporting data to Google properly
Spot check pages throughout the website for any glitches, or hiccups from the migration
Set up new administrative accounts for your team to access your website
Setup monitoring tools to continue to test and look for issues up to 30 days after the launch
And just when you think your website has made it to orbit… we still have one last thing we like to do with you…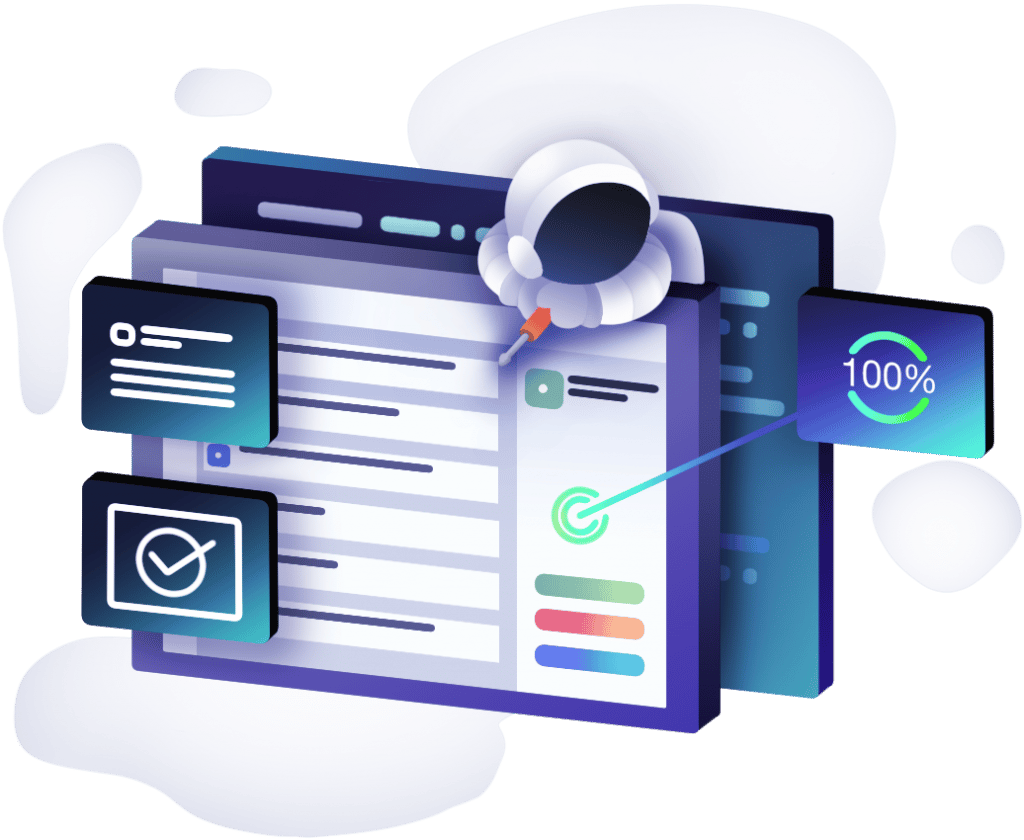 Stage 6. The Final Website Review
The final stage in designing your website is to help YOU transition into your new website. We prioritize working with you over the next 30 days to aid in any last-minute objectives and consults.
After the dust settles and your new website has taken its place on your new server, we will focus on working with you to make any final adjustments. These often include
Basic website design changes (e.g., updating text or images)
Minor website maintenance (e.g., fixing broken links or updating plugins)
Basic DNS updates (e.g., adding a new record or updating an existing record)
Simple hosting issues (e.g., resetting a password or updating billing information)
Basic security updates (e.g., updating passwords or enabling two-factor authentication)

Our goal is to make sure you have everything you need to run the show on your own, but of course, we will always be here for you, ready to support you through the next steps in your marketing plan. We offer many services to continue to aid you with several objectives like:
Ranking for target search phrases
Building your blog and creating new content
Creating newly designed landing pages for advertising efforts
Consulting on search engine optimization strategies
Development of Google Ads strategies
Getting your brick and mortar on Google and Apple maps
Website security and maintenance needs
And so much more!
A new website design is only the first step in many to follow on your marketing journey. After every website launch, we offer a free consultation to discuss your goals and strategy for growth. Our team has over 18 years of industry experience with a focus on Search Engine Optimization. We know a thing or two about taking a business from its first website iteration to its most recent. Whatever your goals may be, we want to be a part of your success story.