Why you should consider a website building tool
Disclaimer: This article does not aim to discredit or belittle the validity of free website builders. This article aims to educate future website owners on why it is okay to get started on a free platform to initiate growth.
2020 was the year when every business should consider a website. With all of the lockdowns and safety measures put in place, a lot of businesses have been struggling to keep the phone ringing.
A well-built website opens a floodgate of business opportunities and it is a great way to increase sales and establish brand awareness. Working with a website-building tool such as Wix or Squarespace provides a solid foundation in the world of web development. In this article, we're going to be diving into the topic of free website builders.
What is a Website builder?
A website builder is a tool that allows site owners to take control over the design of their site. Website builders take away a lot of the technical knowledge and allow them to focus on making the perfect website
There are a lot of free website builders out there but in this article, we will focus on the 2 most commonly used, Wix and Squarespace.
Wix is a free website-building tool that comes with a lot of features. It is a drag-and-drop interface so that means site owners can easily add or remove elements to their site as well as modify some of the properties of a said element with little to no code!
Squarespace is another free website-building tool that comes with a lot of features that make website development easier. While not as easy to use or feature-packed as Wix, it is a solid tool to create a quick website.
Advantages of Using Wix as a Website Builder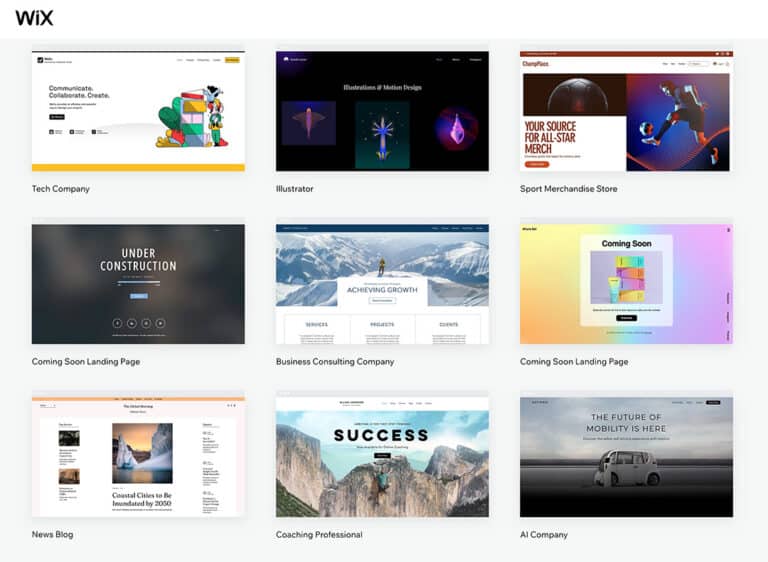 Wix provides a powerful toolkit when it comes to creating a good-looking website. With a Wix website, there is a plethora of premium themes and templates that allow for a complete website to be up and running in little time. This can be seen as a con by some people because drag-and-drop functionality limits the overall creative output of a website owner. Wix provides a marketplace that provides a large variety of apps to extend a site's capabilities. Wix even assists in building your own logo!
Disadvantages of using Wix
There are some cons to using Wix with the biggest two that stand out is the inability to use custom domains and the inability to remove ads unless you pay for a more expensive premium plan.
A domain name is how a site is identified on the web. A site's domain name is just as important as your site because it is how visitors find you. When using a free version of Wix, your site's domain is example.wixsite.com. Unfortunately, a domain name with a website builder is seen as unprofessional and does not provide the same level of trust as a .com or .net domain. While you do have the ability to add a custom domain with Wix, it requires an upgrade to a yearly premium plan.
Wix also places ads on their free sites to advertise its platform. As a free customer, you have no control over when and where these ads appear. Removing these ads also requires an upgrade to a costly premium plan.
Advantages of using Squarespace as a website builder
Squarespace is focused on beautiful design and they do it very well. When they say "Make it beautiful" they mean it and it shows through their wide array of themes and templates that, just like Wix, can get your site up and running quickly. Squarespace also has a concise user interface experience which is great if you are a beginner looking to become an expert.
Squarespace also allows you to upload your own design. It is harder to receive support by doing this and you might have to find an agency or developer to overwrite certain theme files to get things looking just how you want them to.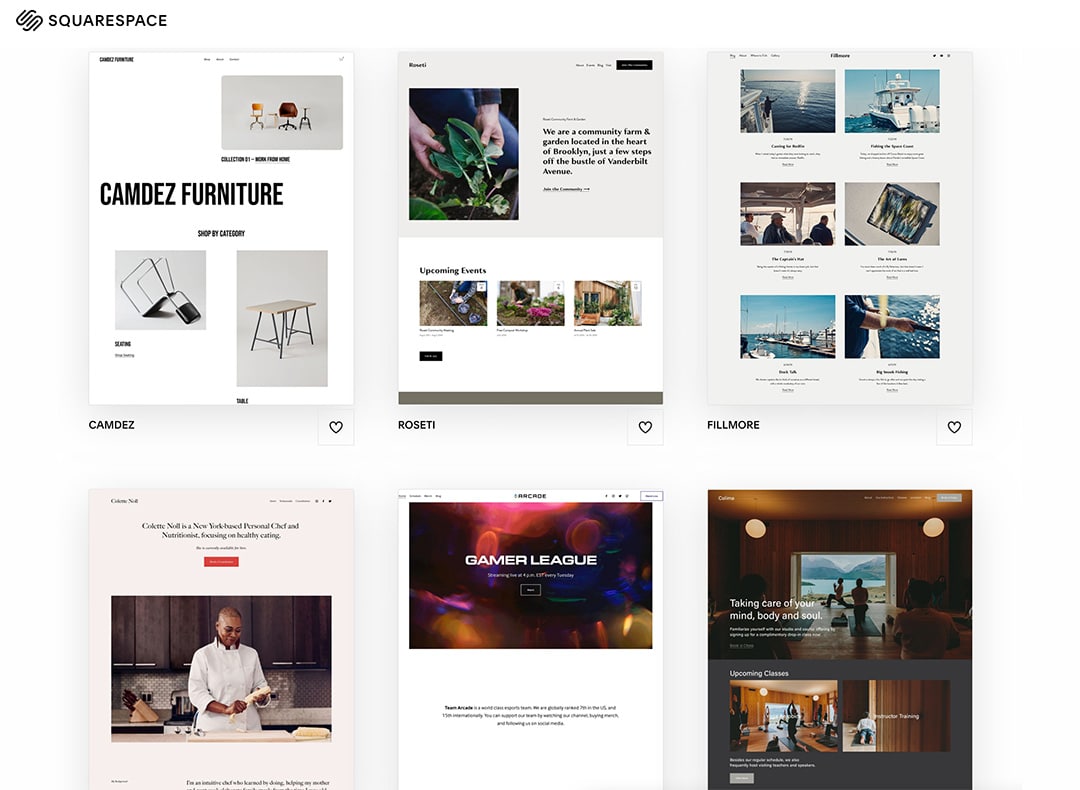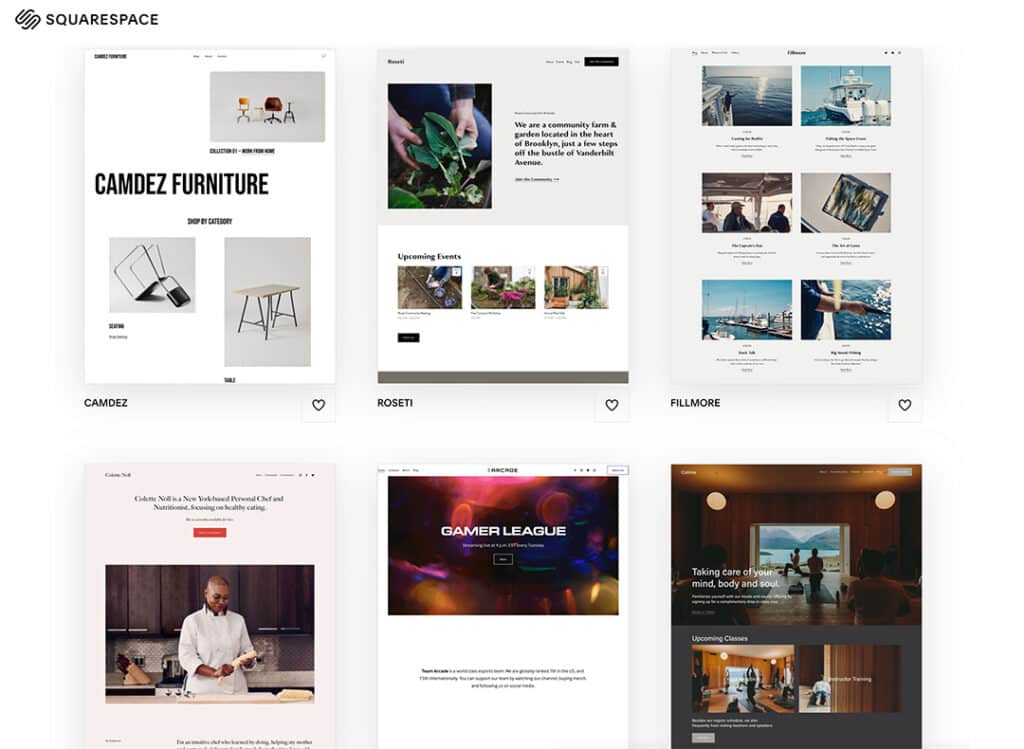 Disadvantages of Using Squarespace
Squarespace is focused more on designing beautiful websites than marketing and performance. This means that things like SEO, which have a big impact on your website, tend to be sort of tricky and require more workarounds than other platforms. Marketing is something that takes time and effort and having to use workarounds to get the necessary data in place is not the best choice for a platform.
We find that Squarespace has a wide range of pricing options, but when compared to other platforms and website builders, it is not the best value for the money.
The best thing about a website builder is that it allows you to get a good idea of what you want your site to look like. A website builder allows you to confidently test out an online strategy before working with an agency.
Working with an agency is a way to offload some of the tasks that come with creating and maintaining a website. In the following, we will use WordPress as our example.
WordPress is a powerful content management tool that provides a high level of control over almost everything related to your website. WordPress is considered THE blogging platform. In fact, WordPress serves 35% of all websites around the world!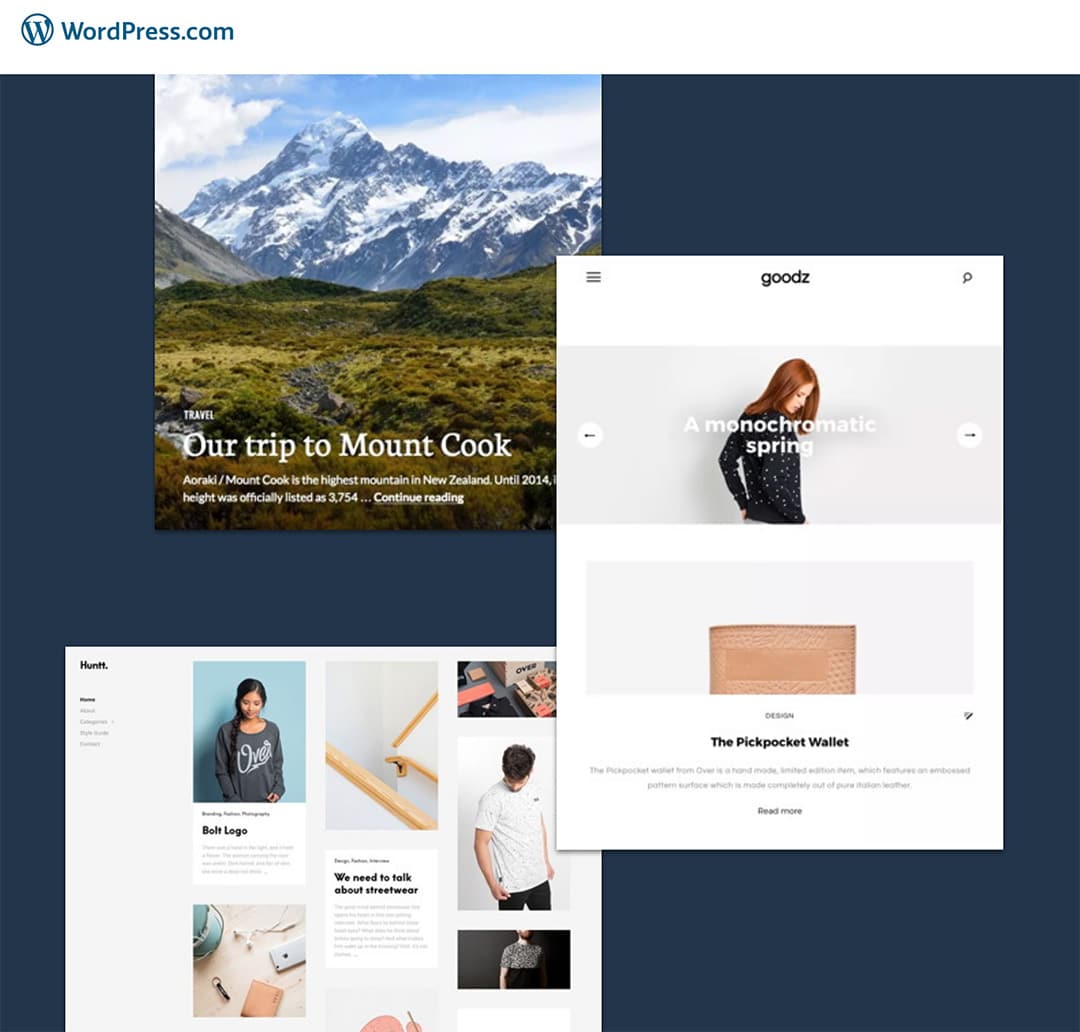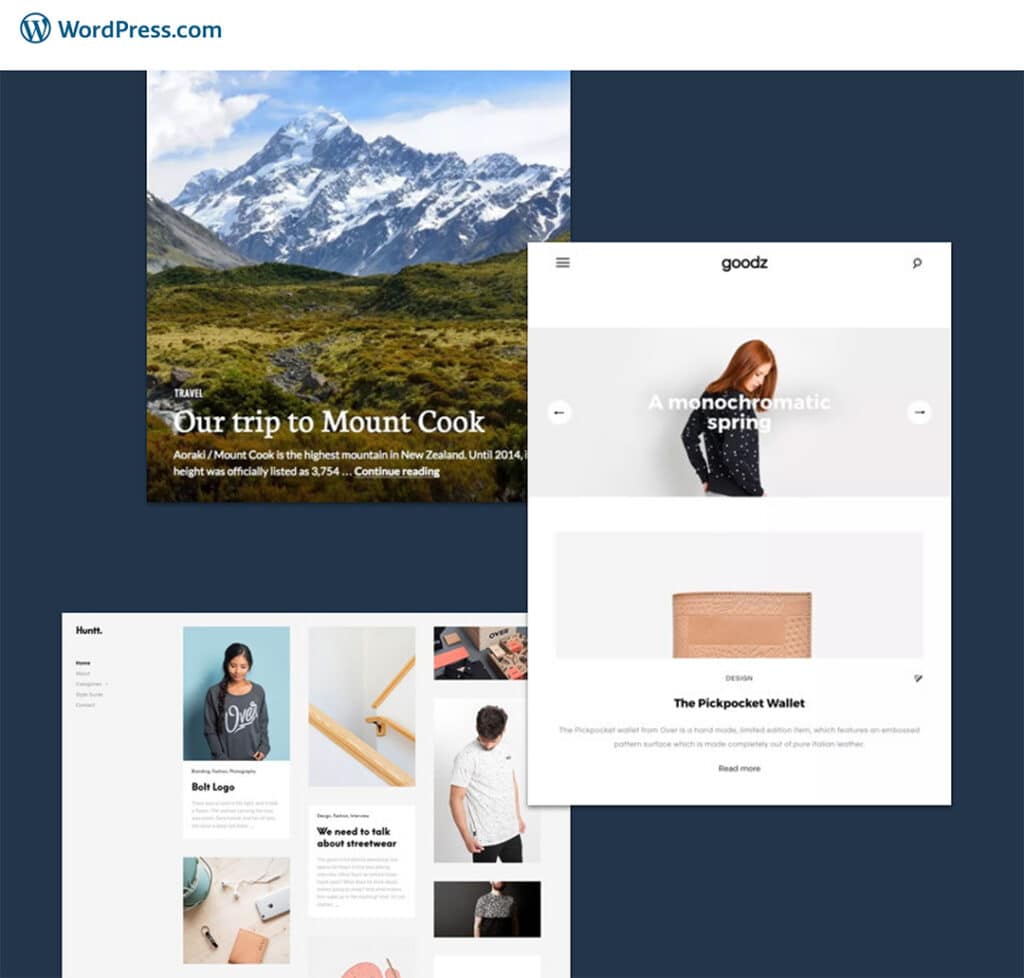 Getting started with WordPress
There are 2 versions of WordPress, and each comes with its own unique set of advantages. Both versions of WordPress are free but there are a few differences. WordPress.com is a blogging platform that, just like Wix and Squarespace, provides drag-and-drop building functionality.
WordPress.com takes care of your site's hosting and storage plan for free but your domain is limited to www.example.wordpress.com in order to use your own domain you must pay a small fee to add a WordPress.com plan.
WordPress.org is open-source software. This means that the community can contribute and expand a site's functionality. A lot of theme and plugin developers take advantage of this open-source environment to deliver powerful tools to website developers and website wonders.
When getting started with WordPress.com you first need to create an account. A managed WordPress account is when you are working with an agency that uses WordPress. This will keep the management of your site in one location with dedicated plugin control and support. There are a few questions you should ask the agency before signing a contract.
In conclusion: Should you use a website builder like Wix or Squarespace on your site?
As with all things in life, it depends. When starting a new website project, it is important to lay out a roadmap of the goals you would like to achieve using your website. Wix and Squarespace, although limited on some of the more technical parts, provide an easy-to-use interface and a lot of features that can get you started with your short-term goals.
As your business grows, we do not recommend sticking with free website builders for the long term. It is best to switch to a content management system such as WordPress alongside a comprehensive security and hosting package that will ensure the peak performance of your site. The best part about switching to a managed WordPress solution is that having a site already built from scratch through a website building platform, allows your site's developers to quickly jump in and get the content necessary for your new site.
My Website spot is always willing to provide FREE advice. If you have any questions, need assistance getting started with your website goals, or just want to give us feedback on this article, We'd love to hear from you! Drop us a line and we'll get in touch!