Google updates its algorithm thousands of times per year with minor effects on the overall ranking of your website. When core updates happen, that's when larger shakeups happen. Google announced a core update to start on March 15, 2023, and be complete on March 28, 2023. This article will review the impact of previous core updates, what you can expect with the new one, and some ways to monitor how this core update will affect your current ranking pages.
What changes during core updates?
Core updates are significant, broad changes to Google's search algorithm and systems. These happen several times a year, and Google provides notices about these particular updates on their Google Search ranking update list. Algorithm changes do not target specific sites or pages but aim to improve the relevancy of their links to each user's search intent. Some industries are more affected than others by each core update. This makes it critical for you to review your content, update it regularly, and understand what changes will best serve you and your viewers.
Marketers and SEO experts do not know the lasting impact of this update yet. We do know that Google is emphasizing a focus on content quality. This means potentially improving the rank of content that follows their E-A-T and YMYL guidelines. Sites not as stringent to these guidelines will likely experience a ranking drop.
How Google assesses content overall is compared to a top movie ratings list. You can find a list of the top 100 movies each year, but as time goes on, this list is adjusted based on different factors – viewer impact, reviews, or continued relevancy, to name a few. These same factors apply to websites. Google states, "the changes are about improving how our systems assess content overall. These changes may cause some pages that were previously under-rewarded to do better in search results."
September 2022 Core Update
Google typically times their algorithm updates to begin and complete at separate intervals so websites can understand how each update impacts their ranking. Between August and September 2022, three updates started eight days apart. These were the Helpful Content Update, the September 2022 Core Update, and the Product Review Update. These three updates were completed on the same date, September 26, 2023.
The timing of these updates makes identifying the cause of ranking movement or performance impact nearly impossible for your site. The industries most affected by these updates are – travel, hobbies and leisure, pets and animals, beauty and fitness, and games.
| | |
| --- | --- |
| Industry | Average Ranking Change |
| Travel | 3.4 |
| Hobbies & Leisure | 3.5 |
| Pets & Animals | 3.2 |
| Beauty & Fitness | 3.3 |
| Games | 2.2 |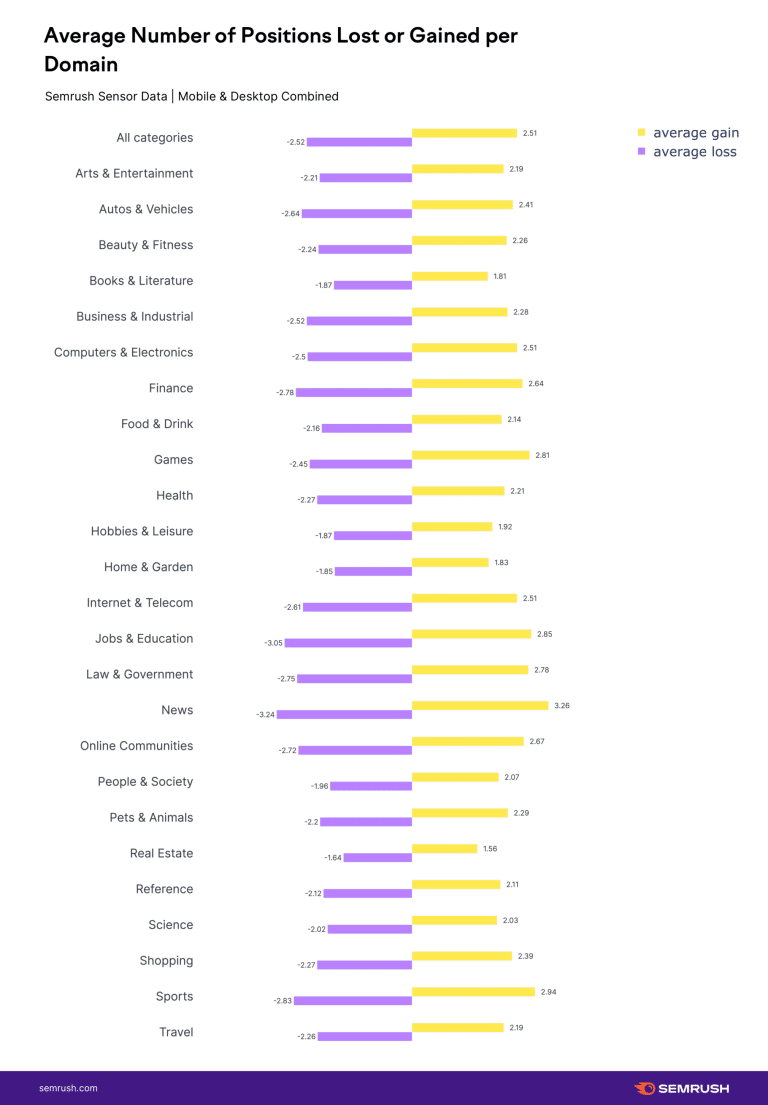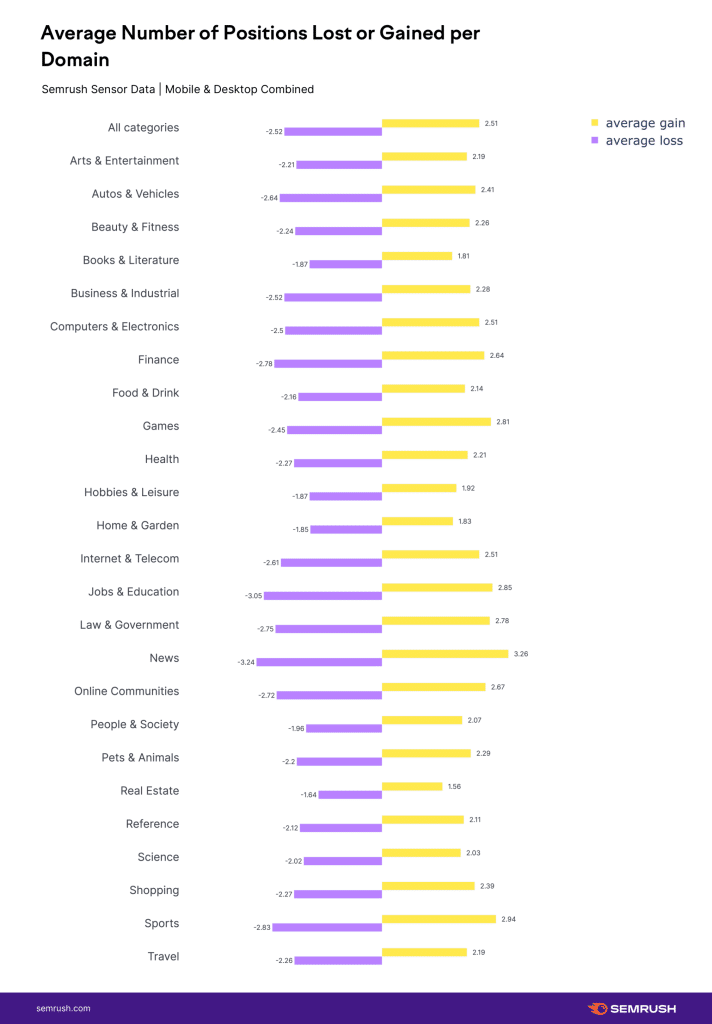 There was a significant increase in volatility in the May 2022 core update. Volatility was seen across desktop and mobile devices, with a ranking disparity level of 9.4 on both devices. The industries that experienced the highest volatility were Travel and Real Estate. The average position changes were positive, 3.41, or a loss of 3.77.
How core updates affect pages that performed well before a core update
As of January 2023, Google handles 84.69% of the search traffic market, which makes capitalizing on organic search traffic an essential part of your site's SEO. Measuring your site traffic is the best way to identify if your pages have been affected by a core update. While core updates do not target specific pages or industries, the impact is wide-reaching and sometimes devastating to organic search traffic.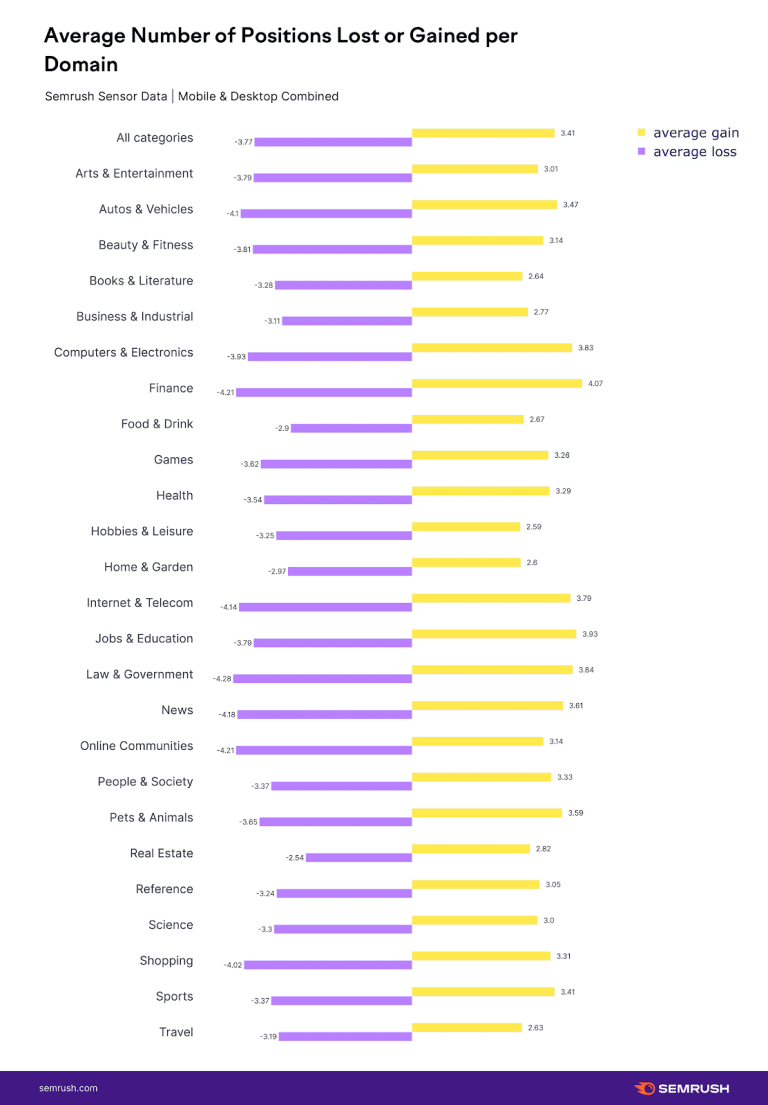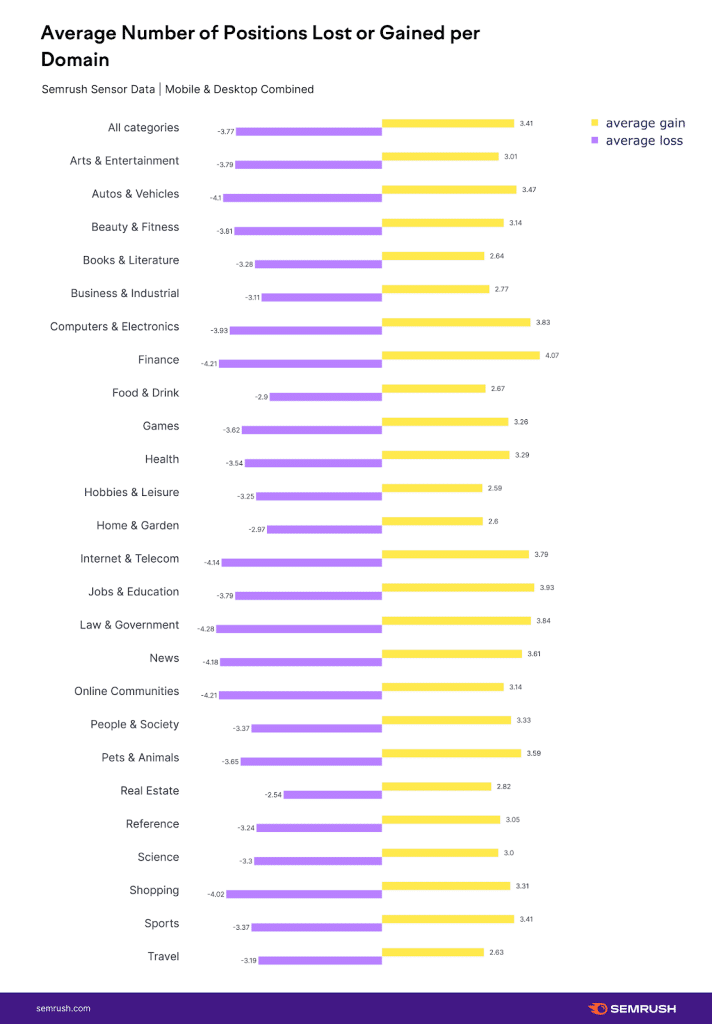 4 ways to follow up on impacts to your site
Pages that violate Google's spam policies are most likely to be affected and may receive manual or algorithmic action. Suppose your page performed well before the core update. In that case, Google recommends focusing on this content, refreshing outdated information, and ensuring you create helpful, reliable, people-first content. That is what they reward on the SERP. We've put together four steps to help you get back on track and improve your rankings.
Step 1 - Assess your site
Looking at your site metrics and running an audit on your pages is the best way to start. Core updates take weeks to complete, and fluctuations are common during this update period. Run your audit once the update is complete. The most recent completion date was March 28, 2023.
We recommend comparing this data to your previous 30 – 90 days and noting which pages were affected most by the core audit. Three areas to pay attention to are
Changes in page visitations
Time spent on the page
Keyword positioning

These areas are also affected by the user's search intent and are where reviewing your technical SEO matters.
Step 2 - Analyze your technical SEO
Your technical data is vital to your overall user experience. Prioritizing this creates a snowball effect in improving the other metrics of your site. Areas in your technical data to focus on include
Site structure
Load Speed
Mobile optimization
Fixing broken links
Fixing crawl errors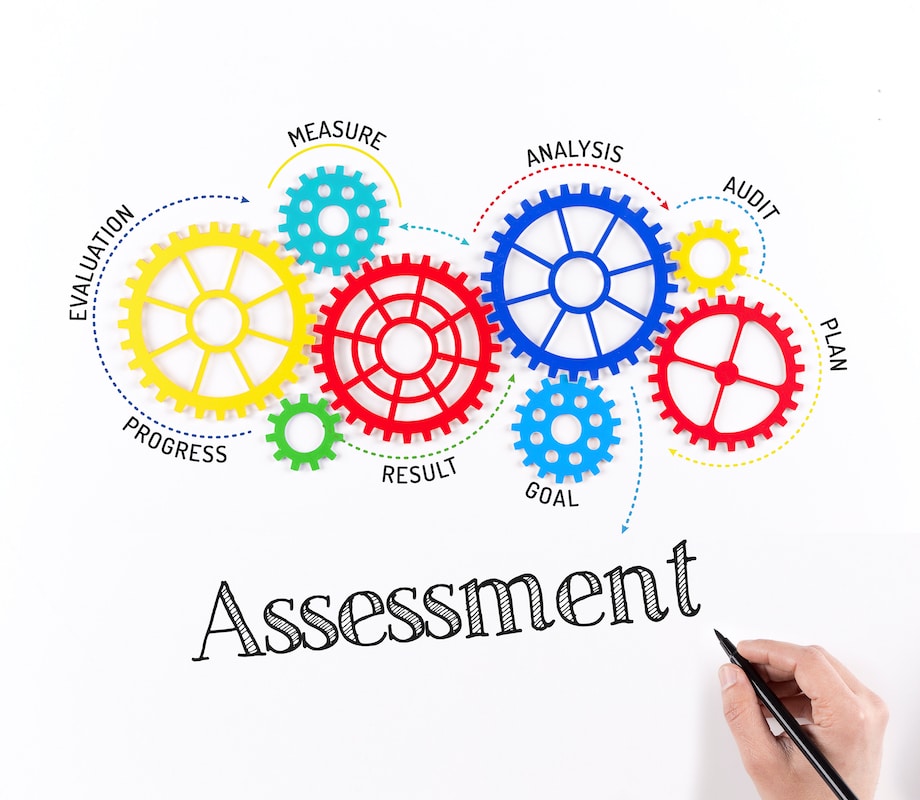 Step 3 - Evaluate your content
Google is constantly updating its search algorithms to provide the best links to quality content. It places a higher emphasis on its E-E-A-T and YMYL content guidelines when ranking these sites. It offers resources and lists of self-assessment questions to help you create people-first content. Some of the questions revolve around
Giving your readers all of the information they need without another inquiry
The amount of content you produce and the variety of topics of you cover
The usage of AI content generators vs. human content writers
Adding value vs. summarizing what others say
Writing for search traffic vs. writing to inform
Step 4 - Refresh your content
Now that you've done your research, made your lists, and identified areas of improvement, it's time to update. Refreshing your content can boost your SEO and inform Google that your site needs to be regularly indexed. When refreshing your content, we recommend focusing on:
Facts
Keywords
Links
User Experience (UX)

While assessing these four areas, ask yourself "Who, How, and Why" questions to ensure your content is created for people first. Google does not look kindly at content written to manipulate search engine rankings. Its E-E-A-T guidelines are the bread and butter to creating content that an audience will continue to view, share, and leave reviews about. These areas serve your SEO more than keyword stuffing your meta data and content.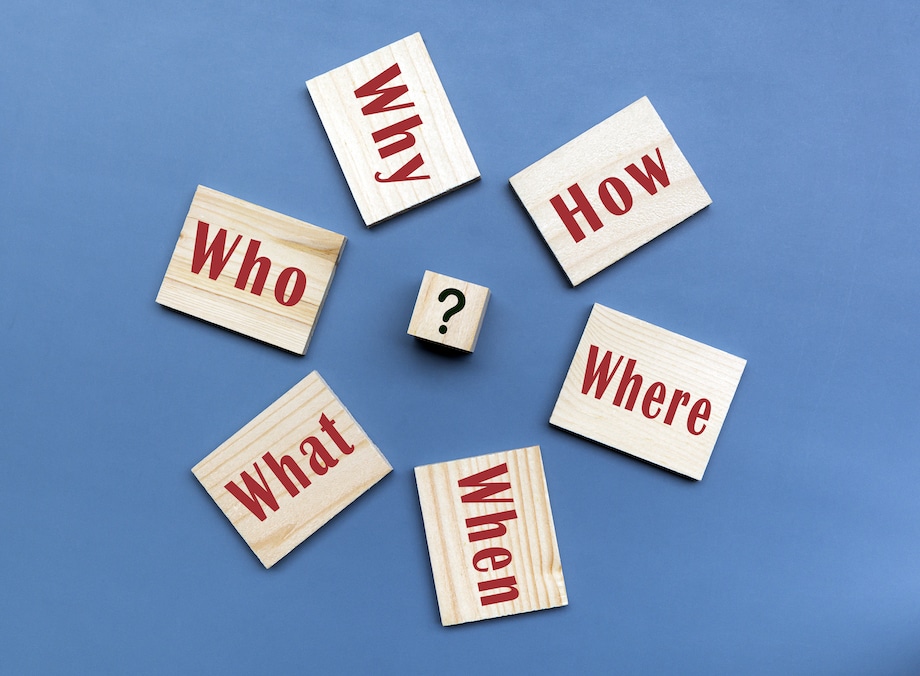 Get ahead with an expert eye
Navigating the Google landscape is a time-consuming process that requires strenuous effort and flexibility, especially when core updates happen. Not all sites are affected, and those that are may not have the opportunity to bounce back until the next broad core update is released.
My Website Spot has been paving a course through Google's ever-updating algorithms since 2005. We know what to look out for when core updates happen and how to regain your ranking should a loss occur. Don't let the algorithm get the best of you when our SEO experts can pave the way for you to stay ahead. Drop us a line, and we'll put a strategy in place to keep you in the #1 spot for years.