You've put countless hours and investment into building your brand and online presence within your industry. You may or may not already be in the #1 spot on the search engine results page (SERP). Paying attention to your SEO strategies is vital to maintaining or earning that top spot.
SEO doesn't run on autopilot. It's important to understand the subtleties and implementations of each strategy to keep you ahead of your competition. We will go over 5 SEO strategies that are essential to maintaining and improving your rank in search engines.
On-page SEO is an important part of any successful SEO strategy. It involves fine-tuning the elements of a website, such as HTML tags, image optimization, meta data, and URLs, to ensure that the website is visible to search engines.
Optimizing these elements can improve your website's visibility and rankings in search engine results pages (SERPs). This can help you get more organic traffic and leads from potential customers.
Meta Descriptions and URL
Meta data provide additional information about your page, which helps search engines and users understand what the page is about. Make this snippet appealing, concise, and relevant description to persuade users that YOUR page is the one that serves their needs. The four most important meta tags include your title tags, meta descriptions, alt text, and header tags.
Autogenerated URLs are frustrating for users who want to return to your pages. They are filled with numbers and disjointed letters and tend to be longer than anyone wants to remember. Optimizing URLs ensures that they are easy to read and understand for both humans and search engines. We recommend editing your URL to
Contain the keyword you're targeting
Use dashes instead of spaces
Keep it short – the keyword itself will suffice in most cases
By optimizing title tags (also known as HTML tags) and images, you can make sure that your content is easier to read and understand for visitors. The title of your page offers visitors and search engines insight into what your page is about. Include your keyword here for better SERP visibility. Optimal title tags are 60 characters or less and contain your target keyword.
On-page SEO techniques are also important for improving user experience on your website. It takes less than a 2-second delay to turn a site viewer into a bounced number. By optimizing your images – compressing them to reduce file size – you can decrease the amount of time it takes to load your page.
Simply put, alt text makes your site accessible to everybody. It ensures readability to search engines and people requiring screen readers. Alt text tells search engines what your images represent and provides a text alternative to images that do not load. Using your keywords within your alt text helps these images appear on visual search pages or even regular search pages and link to your site.
At its core, header tags improve the readability and SEO of a webpage. Users want to skim your articles for the direct information they need, which is where headers are your best friend. These help your reader follow the structure of your content and jump to the sections they need and help search engines understand your content.
Headers are typically numbered from H1 – H6, with H1 – H3 being the most commonly used.
H1 – The title of a post. This is usually keyword-centric and focused on your page's "big idea" or post. Be selective about how you title your post to grab your reader's attention from the start.
H2 – These are subheaders that section the main points of your paragraphs and separate sections. Consider using your secondary keywords related to your primary keyword in your H1. These help your reader easily find the sections they want to read.
H3 – These subsections clarify the points your make in the H2 further. Typically, they are used in formatting lists or bullet points.

You typically won't need to use more than H3 unless you're writing an exceptionally dense article with subsections that cannot otherwise be broken up. In this case, we must discuss your content strategy further below.
Off-page SEO techniques are essential for improving a website's visibility in search engines. Off-page SEO aims to get other sites to link to your site, mention your brand, and reference your site. The most important thing to remember about off-page SEO is that it takes longer to build up than on-page SEO. These activities primarily focus on building social promotion, listings, PR, backlinks, and guest posting. By utilizing these off-page SEO techniques, you can increase traffic to your website and improve its ranking in search engine results pages (SERPs).
Off-page SEO techniques are essential for improving a website's visibility in search engines. Off-page SEO aims to get other sites to link to your site, mention your brand, and reference your site. The most important thing to remember about off-page SEO is that it takes longer to build up than on-page SEO. These activities primarily focus on building social promotion, listings, PR, backlinks, and guest posting. By utilizing these off-page SEO techniques, you can increase traffic to your website and improve its ranking in search engine results pages (SERPs).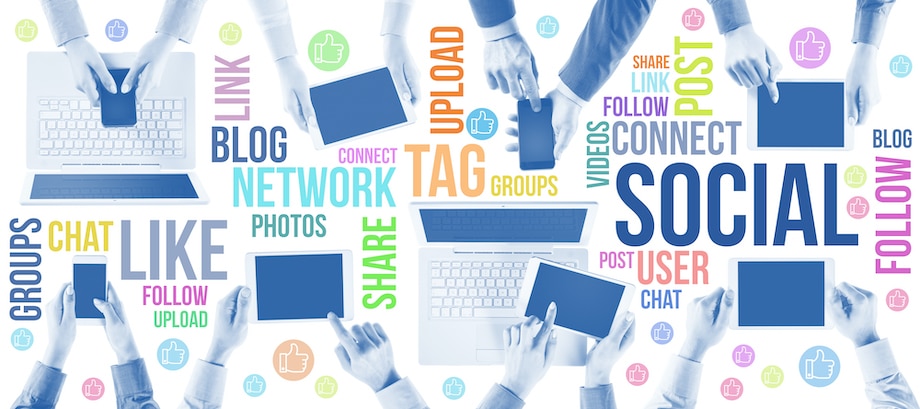 Most users look for business in their local area. Listings involve submitting business information to directories like Google or Apple Maps, Yelp, and Yellow Pages. Whether you have a brick-and-mortar or are purely online, making a business profile in your local area will increase your visibility and traffic. Customers can review your products, service, and brand in these listings, which helps your ranking.
Digital and print PR provides many opportunities to improve your SEO. It is a simple way to get your name in front of thousands (or millions) of eyes and encourages backlinks and mentions to your business across different mediums. We recommend running Google Ads during a marketing campaign to maximize its return. You can also get press coverage from newspapers or magazines by writing press releases or pitching story ideas to journalists. These spread awareness of your company, brand, products, services, and anything else important to your business.
Backlinks and Guest Posting
Backlinks are links from other websites that point to your website, which helps search engines understand the importance of your content. To build high-quality links, you must create valuable content that other websites will want to link to. The more links that point back to your site, the higher your site's trustworthiness grows for search engine algorithms.
Another way to gain trustworthiness and authority is to guest post on another site. Writing and collaborating on articles for others in your industry helps you build relationships with these businesses, exposing your brand to an extended audience. The sites you guest post for can drive referral traffic to your website and help establish yourself as a thought leader in your industry. An added bonus is potentially building SEO-boosting backlinks to your website.
Linking is among the most important factors for achieving high rankings, according to Google. And starting within your own site is an easy way to set yourself up for great SEO. That means linking your own content within your site. Linking your own content tells Google that your content is important and should be ranked higher. You are also increasing the authority of these pages by linking to and from pages you've already built authority on.
There are 3 simple ways you can utilize links to boost your SEO – inbound links, outbound links, and anchor text
These links come "in" to your site from outside sources like social media sites (Twitter, Facebook, Instagram, etc.), blogs, and forums. This is where your PR and social promotion really shine. Creating snippets of content, free trial offers, or even inside-industry jokes can pay off big-time when people share these links with their friends, family, and business partners. However, take caution with industry jokes, as the wrong joke can offend more potential customers or business partners than you'll gain.
Asking for reviews from your customers can also prove beneficial. If you have a satisfied client, ask them to share their experience on your site or add a review on sites like Yelp and Yellowpages. If they link their review to your site, Google will index your page each time a new review is posted. Responding to reviews will have the added benefit of showing review readers that you care about your customer's opinions and how your brand is recognized.
Also known as "interlinking", are links within your pages that point "out" to another section of the same page or related pages within your site. These help users navigate your site and can keep them on your pages longer. Writing quality content that expands on industry topics, your products, and services is where you will utilize outbound links the most. Use them for infographics you've created, resource templates for your customers, and SlideShare presentations that you otherwise use in meetings with your team and clients.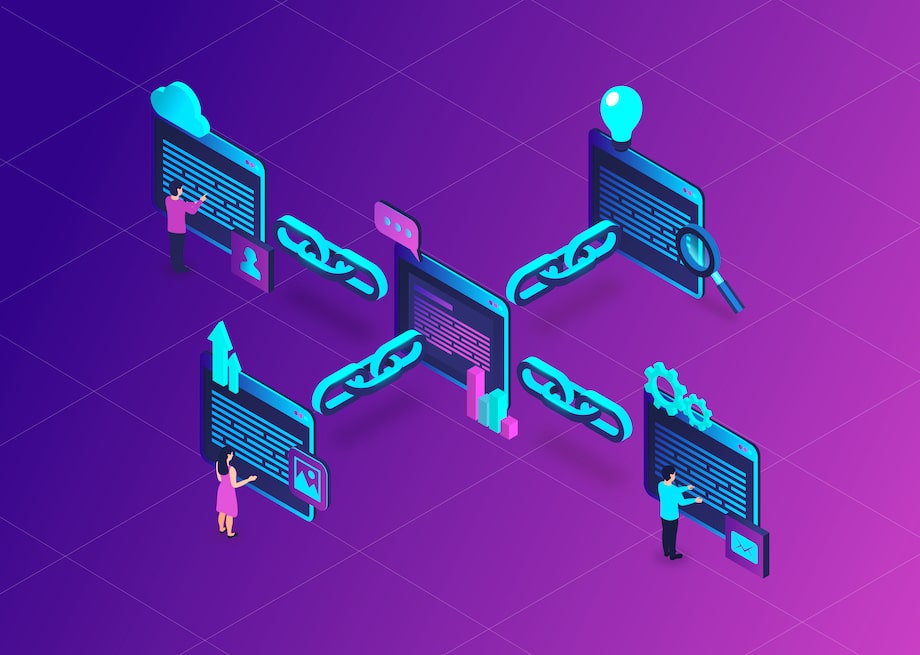 Outbound linking strategies involve utilizing anchor text or the words used in a hyperlink. The more links through your pages that use the keyword as the anchor text, the better your chances are of improving your ranking. It's important that the anchor text you use is specific to the page you're linking to and contains the keyword this page is targeting.
The text you use needs to sound natural within the text of the rest of your content. Natural anchor text means you're not just hyperlinking keywords left and right. Google will see that as keyword spamming, negatively flag your site, and drop your rankings.
Which brings us to the importance of keywords. As part of your on-page SEO techniques, keyword research is an ongoing process that you should regularly review and update. This ensures that your keywords are still relevant and useful. A good place to start is to brainstorm all the terms and phrases that are relevant to your business or website.
From this list, utilize free keyword research tools like Ubersuggest and SEMrush to help you identify the most popular and relevant keywords for your industry or niche. Look at the keywords of your competitors. These are a good indicator of which words work for them and, therefore, you.
When choosing what keywords to use and how to best implement them, remember to focus on long-tail keywords, consider the intent of your preferred customers, mix and match your primary and secondary keywords, and keep an eye on the trends in your industry.
Focus on Long-Tail Keywords
While long-tail keywords typically drive less traffic to your site, they do encourage more motivated users to click on your pages. Audiences use long-tail keywords to find answers to specific questions and needs, so their willingness to progress through your sales funnel is already there. Research what phrases your target audience uses to find their solution and implement these into the titles of your content and throughout the text. User intent is the key to successfully implementing long-tail keywords.
Identifying the goal of your user when searching for keywords will help you cater the content of your page to match that intent. Users click on links based on the SERP's title tag and/or meta description. Include your primary or long-tail keywords here to persuade users that you have the answer or solution they want. The more users click on your page and spend time on these pages (dwell time), the more Google will see that your site is relevant to similar searches and links to your page.
Use a Mix of Primary and Secondary Keywords
Primary keywords are best utilized in title tags, headings, and throughout your content. This word is the most searched and should lead your users throughout your content and site. We recommend using this keyword within the first 100 words on your page so your users will keep reading and know that YOU have the answer they want.
Secondary keywords provide more context to your primary keyword and support your authority on your topic. We recommend using your secondary keywords in your page's headers (H2). They can also be used in meta tags, alt tags, and selectively through the body of your content. Increasing the number of keywords you utilize means increasing the number of times your site will show up on the SERP for each keyword. You get more traffic, which sends search engines more signals that users find your site relatable, so they link your site more often, and thus the cycle continues.
There is new information, industry breakthroughs, and updated technology every day. Stay up-to-date with the latest trends in your industry and adjust your keywords accordingly. Refreshing your blogs and content keeps your users updated with the latest trends and helps Google index your pages. The more you update your pages, the more relevant search engines will consider your content and increase your SERP rankings.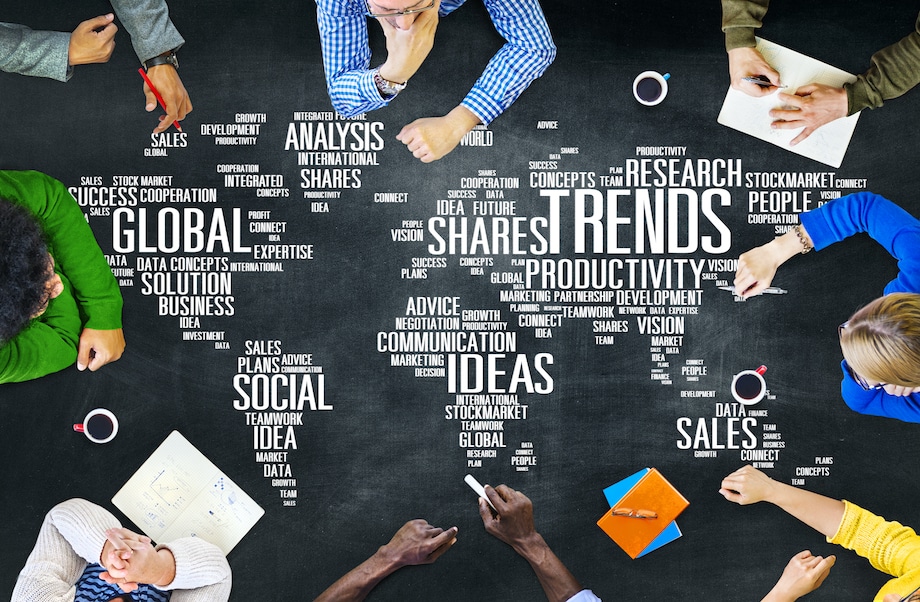 Your content is the biggest key to your SEO. Most of your keyword targeting is best used in your blog posts. Think of using your blogs like you use social media. If you provide a source of great content and you get it in front of the right people, they will share it. The more your site is shared, the more relevant search engines will consider your site's authority on those keywords. Thus, increasing your ranking.
Publish content that directly relates to your industry and helps your reader with an easily found call to action. This might be a subscription to your information, purchasing a product, or contacting you by phone or email. YOU are the answer they're looking for and it's up to you to convince them with your content.
Sounds easy, right? Not necessarily. Writing engaging content takes time, careful planning, and relatable text. Most users don't read content, they scan it. This is where your title tag, meta descriptions, and use of keywords in the first 100 words of your page convert casual readers into customers. Good content isn't limited to the written word, either. It could be videos, images, or even music.
Great, current content is more valuable to search engines than thin, outdated content. Google defines thin content as inauthentic, providing little value (like an auto-generated copy, scraped content, and keyword stuffing). If you don't have enough valuable information to share with your audience on a certain topic, or maybe too much, you can combine or split up your topic points into a series of articles. The more articles you have that cover different aspects of your brand, products, and services, you build your site authority over these topics. The more authority you have, the more likely Google will recommend your content.
Save time and energy with an SEO expert
There are many components and strategies that can improve your SEO. The perfect strategy for you may not be any of the ones listed here. If you think it's expensive to hire a professional, wait until you hire an amateur.  The time and investment you put into building your brand, business, and online presence is vital to your success in this digital age.
My Website Spot has been pioneering the Google landscape since 2005 and excels at multi-pronged SEO strategies to get you to that #1 spot in the SERP. We are always willing to provide FREE advice. If you have any questions, need assistance with how to get started on a new website project, or just want to give us feedback on this article, We'd love to hear from you! Drop us a line, and we'll get in touch!